What Does It Mean to Make a Hybrid Move?
Bryan, United States - June 23, 2023 / G&M Haulers /
G&M Haulers, a frontrunner in the Texas moving industry, is transforming the traditional definition of moving. By introducing the innovative 'Hybrid Moves,' G&M Haulers is revolutionizing affordable, efficient, and streamlined moving experiences for both residential and commercial clients.
Hybrid Moves Explained: G&M Haulers' Solution for A Seamless Transition
G&M Haulers' Hybrid moves to combine the best of both worlds from full-service and self-service moves. It offers customers the ability to customize their moving experience based on individual needs and financial capabilities. This approach introduces an unprecedented level of flexibility, allowing clients to delegate specific aspects of the move to the professionals, ensuring their move is as stress-free as possible.
Transforming Moving Day: The Impact of Hybrid Moves
G&M Haulers have just made moving days significantly less stressful with the introduction of Hybrid Moves. This service gives customers control over their precious items, while the professionals handle the heavy lifting. For those pondering how to streamline their move without straining their budget, G&M Haulers provide an excellent solution.
Selecting the Right Mover: G&M Haulers Encourages Client Inquiries
G&M Haulers believe that finding the right moving service is crucial. Therefore, they encourage customers to ask essential questions regarding the movers' involvement, the cost implications of a hybrid move, and how they ensure the security and safety of goods during transit.
Monitoring Your Household Goods Shipment with G&M Haulers: Transparency and Peace of Mind
Part of G&M Haulers' comprehensive moving service includes solutions for customers wondering how to keep track of their household goods during a move. G&M Haulers' highly transparent and communicative approach ensures clients are informed about the status and location of their belongings at all times.
Shaping the Future of Moves: G&M Haulers' Contribution to the Moving Industry
With the launch of hybrid moves, G&M Haulers are demonstrating how innovative solutions can make moving services more affordable and convenient. Joseph Gonzales, owner of G&M Haulers, shares, "We recognize that each move is as unique as our clients themselves. That's why we've introduced Hybrid Moves. It's about giving people the freedom to decide how they want to move. Whether you need us to handle everything from packing to unloading, or you prefer to pack some items yourself, we're here to accommodate. With our Hybrid Moves, we're delivering personalized, cost-effective moving solutions that truly cater to the individual needs of our customers." This customer-centric approach is sure to resonate with Texas residents and businesses looking for efficient, flexible, and cost-effective moving solutions.
For more information about G&M Haulers and their game-changing Hybrid Moves, visit G&M Haulers blog post at https://www.gmhaulers.com/hybrid-moves-what-does-that-mean-when-moving/. 
About G&M Haulers
G&M Haulers is a trusted moving service provider based in Texas, renowned for offering affordable, reliable, and customizable moving services to cater to each client's unique needs. The introduction of Hybrid Moves is a testament to their dedication to industry innovation and exceptional customer satisfaction.
Finding a great local moving service is vital to any large or small move and G&M Haulers have years of experience moving people in the area, so call them at (979) 612-2686 to reserve that moving date!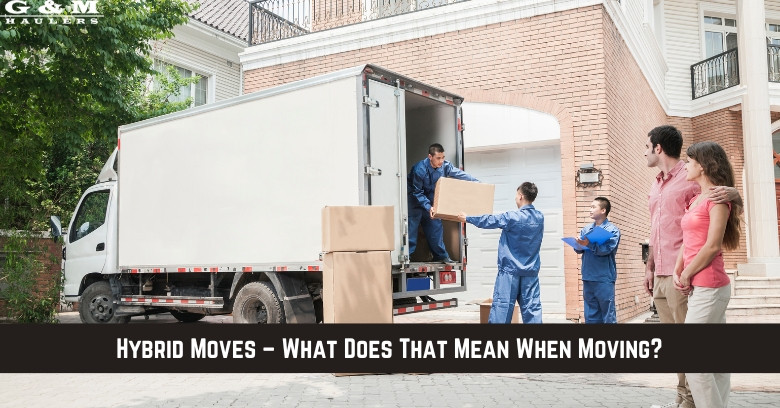 Contact Information:
G&M Haulers
2814 Finfeather Rd Bryan TX 77801 United States
Bryan, TX 77801
United States
Joseph Gonzales
https://www.gmhaulers.com/

Original Source: https://www.gmhaulers.com/hybrid-moves-what-does-that-mean-when-moving/